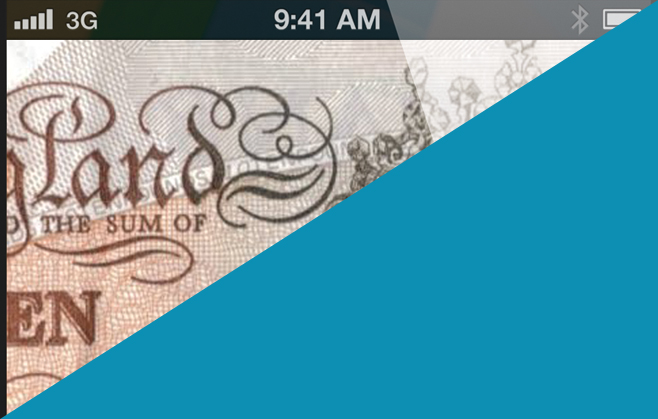 To the small screen: Why we're going mobile!
We've been a little preoccupied with the Olympics, as our latest posts would indicate! But earlier last month, The Practice explored how mobile usage is enhancing the in-store shopping experience. With the interesting news of the collaboration between Starbucks and Square, today we look at how the mobile space will become increasingly important for marketers and consumers alike.
This week, we were intrigued by the announcement that Square, the mobile payments start-up and brainchild of Twitter co-founder, Jack Dorsey, is to partner up with Starbucks. So what does this entail? Well, Square enables payments to be processed through customers' smartphones when they attach their credit or debit cards to them via a small connecting device. From Autumn, the system will start rolling out throughout the US.  This greatly benefits businesses as they can accept card payments without having to purchase expensive till systems. The lazy consumer within us also particularly likes the idea that we won't need to carry cash, as the technology means that smaller or non-permanent businesses can also accept our card payments! Clearly, both Starbucks and Square realize that they've tapped into an innovatively exciting and fuss-free customer experience.
And it's not just mobile payment technology that companies are exploring. There's also the expanding world of apps. Apps often benefit brands as a form of advertising because they eradicate the need for the 'hard-sell,' while still raising brand-awareness. Nike is one company that advertises this way, utilizing the unique features of mobile that the iPhone offers, including the App store. Nike's GPS app for example, which tracks your runs and bike rides, still reaches out to consumers and gives Nike a brand-presence, but in a less forceful way.
But that doesn't mean to say that companies are neglecting mobile advertising in the traditional sense. In fact, mobile advertising is on the rise, paving the way for a whole new host of middlemen in the form of mobile marketing agencies. Nokia, for example, uses 12snap, a German mobile marketing company to promote its products, whilst brands such as Reebok and Yahoo! use Saatchi & Saatchi owned M&C Saatchi Mobile. Other up and coming platforms include the mobile rewards system company, Kiip, who enable brands to create free mobile games with the chance of winning real-life rewards.
But mobile's real draw, and what makes the mobile advertising space so unique is that companies can entice fans with interactive widgets, games, and also make them location-specific. Facebook, for example, taps into the GPS locator of smartphones, enabling advertisers who use the social networking site to target local consumers.
There's no denying the successful future of all-things mobile. The statistics speak for themselves; mobile-broadband subscriptions have grown 45 percent annually over the last four years and believe it or not, mobile-broadband subscriptions even outnumber fixed broadband subscriptions 2:1. Ease of use, easy access, and convenience are just a few of the reasons why both brands and consumers alike, are benefitting.
Do you see yourself moving away from laptop screen to smartphone screen in future? We'd love to hear your opinions, so please tweet to us and follow @PracticeDigital and join in on Facebook.