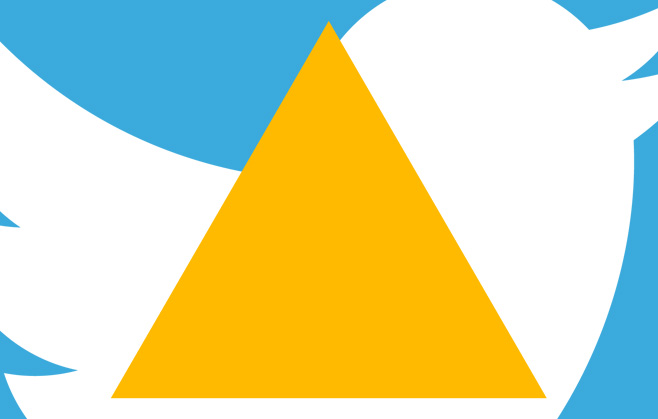 Milking it: Brands and Twitter
In our last post, we at The Practice considered digital advertising via social media site, Twitter, in light of Nike's campaign ban. With so much margin for error, today we look at how brands should use Twitter successfully. 
Despite the Nike/Rooney scandal revolving around the misuse of sponsored advertising, the recent 'Twitter4Brands' event hosted in London, presented case-studies where brands had shown exemplary use of the social-networking site's paid-for advertising feature. Companies including Cadbury, American Express and Absolute Radio showed that adhering to formats such as sponsored trends and campaigns helped increase customer engagement.
It looks as if promoted hashtags are key to this. When Starbucks, for example, attached a #freestarbucks hashtag to promote the launch of their double shot latte, this generated 5.1 million impressions on 25,000 tweets and achieved a staggering engagement rate of 74%. The fact that the promotion was based on a giveaway though, can perhaps be attributed to its success. However, hashtags which build excitement have shown to be just as effective. Cadbury, for example, used the #100daystogo hashtag and paid-for promoted tweets to stir excitement in the run up to the Olympics. This drove 67,300 impressions, a highest engagement level of 27.7% with a 0.16p rate for cost per engagement.
So is Twitter more lucrative than other social media platforms, for example? Well, according to the micro-blogging site, it is; Twitter states that it generates a 1-3% engagement rate when brands pay for promoted tweets, in comparison to a measly 0.03% rate produced by other digital channels.
Is timing also important? It's been long argued that tweeting at certain hours is essential to maintain interest. Contrary to what's widely believed, the latest findings from Buddy Media show that tweeting on weekends might be more lucrative, as well as the 'busy hours' occurring between 8am and 7pm, which achieve a 30% higher engagement rate. The results stem from research into the accounts of 320 of the biggest brands over a two-month period.
The study also showed that conversely, exercising limitation seems to be favourable; successful tweets keep to under 100 characters with higher engagement surprisingly occurring from tweeting only 4 times per day or less. Tweets with links were shown to receive the most retweets with link clicks accounting for 92% of all large brand interaction. Images also unsurprisingly proved popular. This also makes a positive argument for one of Twitter's latest features, 'expanded tweets', another topic raised at the 'Twitter4Brands' event. This feature enables tweets to show embedded multi-media content with previews of headlines, intros, videos and photos without the reader having to actually click through. The potential demographic targeted from this is journalists, as opposed to fans and followers; this group is of course another key audience because of their power to aid brand reputation.
What future developments can companies expect to embrace? At 'Twitter4Brands', Twitter's chief revenue officer Adam Bain stated that the site is exploring the possibility for international brands with a multi-national outreach to tweet and manage their ads from one account to geographically diverse audiences. With this, its aim is to expand its customer base. As Bain goes on to state: 'Smart marketers know you're not just [using Twitter] for customer retention; smart marketers are doing it for customer acquisition.'
Do you use Twitter to advertise your company? Can brands really attribute a rise in customer engagement to the social-networking site? We'd love to hear your views as always. Please tweet to us @PracticeDigital and get in touch on Facebook.