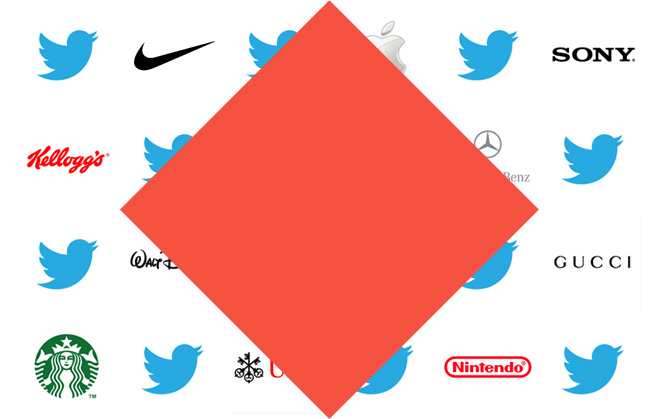 Twitter and Advertising: The Grey Area
The recent news of Wayne Rooney's Twitter blunder left us at The Practice with some food for thought. Last week, we considered Olympics advertising in relation to strict company regulations. To follow, we're interested in digital advertising through social media in light of Nike's campaign ban. 
It's not the first time celebrity brand endorsement has come under fire from advertising watchdogs on the social media site. Do you remember earlier this year when tweets posted by Katie Price and Rio Ferdinand came under scrutiny by the ASA? Both celebrities simultaneously tweeted the line: 'You're not you when hungry @snickersUk #hungry #spon' and included pictures of themselves with a Snickers bar. Cricketer Ian Botham and X-Factor contestant, Cher Lloyd also referenced the chocolate bar in a similar manner after also being paid to promote the product. Despite complaints that the tweets were not clearly recognizable as adverts, Snickers was cleared as luckily the tag 'spon' was used to denote 'sponsored content'. Still, it didn't stop angry followers from lashing out, with Rio Ferdinand's fans tweeting posts such as: 'Do you really need the money that badly? And: 'I'm not on here to be advertised at.'
Is it fair though, that the offending company should be held accountable as opposed to the celebrity responsible? The answer to this is yes; in the case of Nike's campaign, the ASA stated that both tweets evidently were 'agreed with the help of a member of the Nike marketing team.'
The ASA only started monitoring social media sites such as Facebook and Twitter as recently as March of this year; in fact, this was when the Price/Ferdinand tweets were subject to review, despite them having been posted in January. The reason for this move was due to the fact that since 2008, the ASA received approximately 4,500 complaints relating to online advertising- some of it social media based. Up until this point, its powers were reserved solely for TV marketing and other paid online adverts.
And why are the appropriate hashtags so important? The regulations are in place to guide consumer decision; the ASA feel it's important for the public to understand whether the promotion is really tweeted out of a celebrity's own volition or not. Therefore Twitter's marketing code outlines that all advertisements must be 'obviously identifiable'.
In the past, Twitter has generally struggled to make money from advertising in the way Facebook has. But in future, whilst companies are able to use Facebook to craft their brand image more succinctly, Twitter's standout position is that advertisers will benefit from celebrity collaboration. Indeed, Rory Sutherland, vice-chairman of Ogilvy & Mather argues that Twitter's 'potential for making money is higher than anyone realises.'
Will Twitter's latest potential feature help in any way? Talks are underway to launch a 'Mark as Error' strikethrough so users won't have to resort to the 'Delete Tweet' button. This feature might valiantly notify followers of any mistakes and reassure that correction is soon to occur. The advantage is, unlike deleting a tweet which still keeps all retweets and replies visible, this would ensure the related network of offending tweets would also be recognised.
So the question is, should celebrities be able to advertise on behalf of sponsoring brands without clearly tagging their posts? And are the 'anonymous' complainers just pedantic grassers?! At The Practice, we feel these types of tweets always look pretty contrived regardless of whether they're tagged or not. But to keep all parties happy, inclusion is necessary. What do you think? As ever, we'd love for you to tweet to us @PracticeDigital and connect on Facebook.