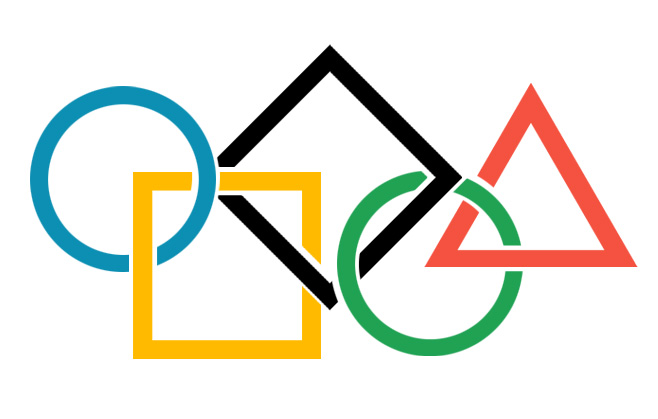 The Olympics: Are rights being infringed?
At The Practice, we like to think that advertising is a shared medium between brands and consumers. What we're exposed to digitally or otherwise, should be controlled without hurting free expression. So we were surprised to learn of the stringent marketing restrictions in place in the wake of this summer's Olympic Games. 
The London Organising Committee of the Olympic Games (Locog) have revealed their policing methods to stop all affiliated brand content from being abused or used too freely by non-sponsoring companies. These include barring them from purchasing promoted adverts and related hashtags on Twitter such as #London2012. They've also been forbidden from inviting fans to join in Olympic support via slogans.
For sponsoring companies, the Olympics is largely a great territory for free reign. For example, sponsors British Airways have put British World Champion Jessica Ennis in the spotlight after unveiling a giant image of the athlete next to Heathrow's flight path. This will stand adjacent to a ground etching which will read: 'Welcome to our turf'. It's powerful advertising to foreign visitors; the image alone is larger than 15 tennis courts and the accompanying message is equally rousing.
Whilst this sounds like a promising advert, the Olympics is intent on deterring other company involvement by placing stringent measures. For example, it's obvious that Facebook has a clear advantage as a platform for content sharing. However, despite the recent launch of its London 2012 page which features helpful information and links for Olympics fans, the social networking site has been forced to rid its Olympic pages of all advertising. Likewise, the stadium itself is set to be a 'clean venue' featuring no adverts inside its walls.
To add to this crackdown, athletes are forbidden from uploading pictures or videos of themselves inside the various venues. Similarly, they won't even be able to take to Twitter to tweet about their daily activities during the Games period, nor can they tweet or even mention a non-sponsoring brand.
So how will fans be affected? Apart from a greater lack of interaction with their sporting idols, they'll also be disallowed from uploading photos of themselves at the events to Facebook or video content to YouTube.
So why take such strident measures when these could potentially damage any economic efforts? The London Organising Committee insists that the protections are essential to secure the contracts that have paid for the Olympics. Secondly, if any company were able to use Olympics branding, this would deter official sponsors from forking out huge sums of money for official rights- a blow which would then be made up for by public expenditure. And companies have invested enormous expense; Adidas, for example, has paid $100 million for sponsorship rights.
But sadly, businesses without large marketing budgets are losing out. Rob Lynam, head of display at media buying agency MEC states; 'Some companies actively avoid running campaigns because they don't want to be drowned out and have the message lost.' And Chris Moriarty, of the Chartered Institute of Marketing goes on to state: 'It would be an awful shame if small businesses were too afraid to gain from the biggest show on earth coming to London.'
Furthermore, with such tight rules in place, companies are increasingly worried for their own reputations lest they unwittingly cross committee guidelines. As a result, there's even evidence of non-sponsoring brands seeking legal advice just to ensure they don't flout any regulations.
Ultimately, at The Practice, we think there's potential for the restrictions to predictably lead to guerilla marketing or an ambush through social media, where there's a less tightly monitored space.
Do you think the regulations are potentially damaging? Will it set a precedent for how Britain approaches future international events? We'd love to hear your opinions. Please tweet to us @PracticeDigital and get in touch on Facebook.