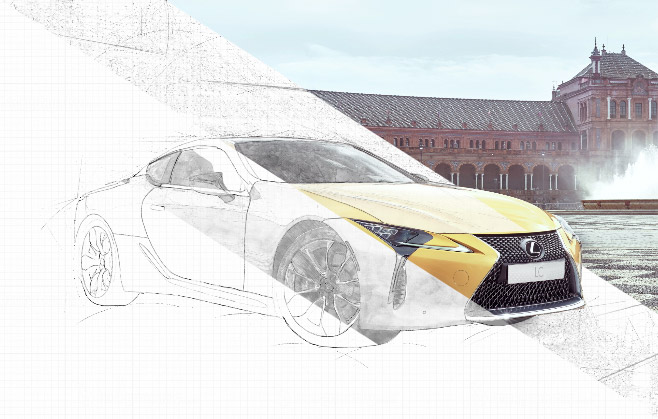 The Practice and Lexus: Imagination to reality
Recently, The Practice team was fortunate to take on one of the most unique and exciting projects we've been involved with this year.
A few months ago, we were commissioned by luxury car brand Lexus, to create a series of high quality animations for the launch of their new model, the LC. This was based around the company's ongoing theme, 'The Art of Lexus'. Watch the animation below.
A social media campaign was circulated prior to the animation launch, which involved the creation of a new brand hashtag, #LexusLC, and cross-platform teaser content on Twitter, Instagram and Facebook. The brand also collaborated with renowned music producer and DJ, Mark Ronson, who features in their campaign video, 'Make Your Mark'.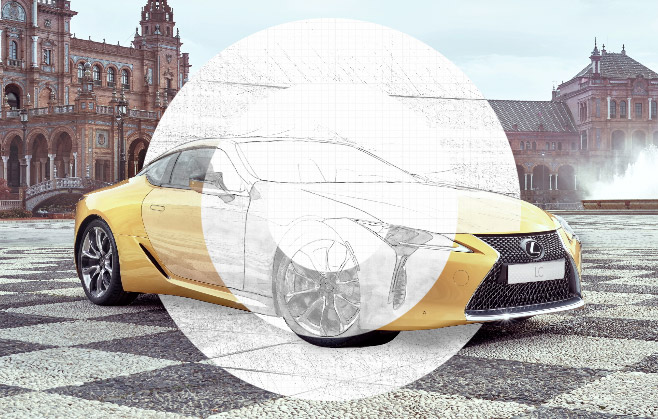 When it comes to animation, we're seeing a rise in the number of consumer brands starting to adopt the technology in their marketing campaigns. While CGI has long been associated with blockbuster films and big-budget TV shows, it's gradually making its way into the TV advertising sphere, as well as to display and print. Think John Lewis's Christmas ads with their animated animal characters, or Guinness's celebrated 'Surfer' ad with horses emerging from crashing waves, and there's no denying its appeal.
In terms of print ads, CGI can often be a much more cost-effective way to create stunning imagery, without having to invest in photoshoots using real-life subjects. This works especially well for product photography, with CGI technology able to elevate objects in a way that might not otherwise be achievable. For instance, a CGI model of a product can be transformed and presented in multiple colours and from multiple angles, eliminating the need to take hundreds of shots or battle unpredictable variables such as poor lighting, blemishes and more. Brands such as Ikea, for instance, rely heavily on CGI, and likely for this reason- in fact 75% of images in the company's catalogue are now created through CGI.
Are you a fan of Lexus's new campaign? Would you like to see a greater number of brands use CGI in their creative storytelling? We'd love to hear your thoughts on the project, so please do tweet to us @PracticeDigital and share your comments on our Facebook page.