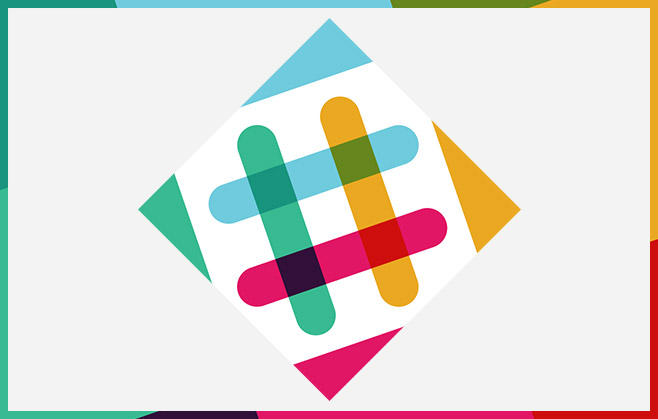 Is email a thing of the past in today's workplace?
Efficient internal communication is at the core of every business's day to day operations. Without a robust and agreed method in place, it can be easy for conversations to be forgotten, and tasks not to be actioned in a timely manner.
With this in mind, we were keen to explore some of the most popular communications tools used by small and large teams alike. First up is Slack, an office favourite that's been around since 2014. Recently, the company has made headlines thanks to the opening of its new London-based office, and aims to expand its presence in the UK market. With over 5 million daily active users, it is popular with international companies such as the likes of Sony, eBay, and NASA, and prolific UK brands such as M&S and Ocado. Users are able to make use of the platform's real-time messaging, transparent view of all conversations, direct messages, and even voice and video call features, allowing for a slick way to conduct all types of internal communication.
We also particularly love Slack's integration with a number of different products, including Google Drive, enabling seamless file sharing. Once integrated, users can share and edit files, and send these to specific channels and messages. Then there's Marker, which Slack subscribers can use to create and send annotated screenshots to one another. And with Giphy functionality too, colleagues can have fun sharing GIFs with each other, of which there are thousands to choose from.
When it comes to employee advocacy, numerous platforms have emerged in recent years to facilitate this growing requirement. Increasingly, brands are looking to their own staff to champion company activity, especially on social. Gone are the days when a mass email encouraging online sharing was the norm, now companies are beginning to see the benefit of using internal tools to help spread content and news updates. Sociabble, for example, is one such platform that aims to drive online conversations between employees. This relatively new platform, used by the likes of Microsoft, Sage, and L'Oréal, aims to streamline communication, by organising all of a company's content into themed channels, such as the latest updates, hot topics, and in chronological order too. Teams are also able to sync up their own personal social media accounts, making engagement with one another easier by housing the process under one roof.
Furthermore, this platform aggregates chosen news stories, keeping organisations in the loop about trending news and topics surrounding their industry, and thought leadership pieces. Likewise, Slack's integration with web content curation tool Digg, also pulls in content from over 10 million RSS feeds, and then shares appropriate stories with the app's users.
However, we can't imagine that email will ever cease to exist, simply because email programmes offer a one-stop platform for external and internal communications. And with a wealth of familiar features such as integrated calendars, multiple inbox management and more, this is the fabric of most organisations' communications procedure. We certainly can't see email disappearing any time soon, yet it's clear that there's still very much a desire for secondary tools such as Slack to be used in conjunction.
Does your business rely on one of more internal tools for employee communications? Or do you find email to be more effective? We'd love to hear your thoughts and experiences, so please tweet to us @PracticeDigital and share your comments on our Facebook page.