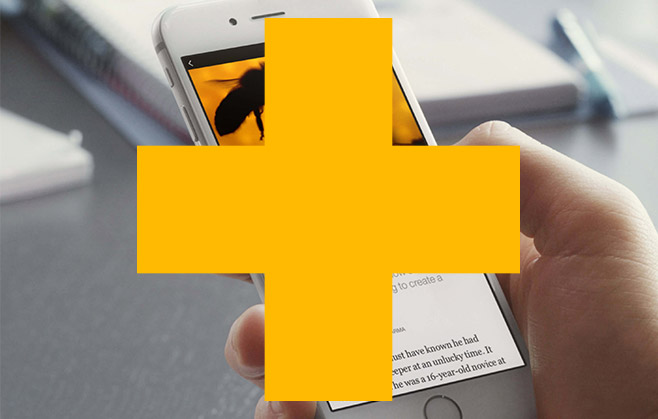 Read all about it! Facebook updates Instant Articles
Facebook is taking further measures to facilitate the needs of its publishing partners, with the launch of two helpful new features.  
Just last week, the platform began rolling out new call to action functionality to its Instant Articles, featuring two new additions; an email Sign up CTA feature, and a Page Like CTA feature. The former calls readers to share their email addresses with the article's publisher, and then opt in to receive email newsletter updates. Now therefore, articles viewed in Facebook contain a small section at the bottom of the page with an email field and button, encouraging users to sign up. Additionally, Facebook's new Page Like CTA enables readers to like a particular publisher's page whilst they are reading an article. Users will now see a blue call-to-action button underneath the publisher's logo, thereby being able to like that company's page straight from within the article. This action also allows users eligibility for receiving new updates and posts from that publisher in their News Feed.
Furthermore, adding call-to-action units can be approached in a similar way to creating other Facebook campaigns. Found in the "Publishing Tools" section of a business's page, publishers have the option to set their objectives, and pause or activate the features when desired. They can also select and edit the name, headline, text, confirmation text, logo and other style features for a customised approach. Once published, analytics are available in Facebook Insights under a new "Instant Articles CTAs" tab, revealing the number of sign ups or page likes, impressions and conversion rate generated from these new buttons, as well as a breakdown of age, gender and location.
We think that the update is a great way for publishing companies to generate more rapid and specific growth. When it comes to using the page like CTA, this will be a useful way to determine the some of the most engaged fans- those who have liked the business's page based on a particular article, rather than simply liking the page based on brand awareness, or historical interest. It will also allow publishers to see who's consuming most content on Facebook itself, as opposed to on the company's website. And, we see this not only benefitting publications or news companies, but also any business who uses Instant Articles to post their site or blog content. Additionally, having an email newsletter sign up button on individual articles will allow publishers to create a new and specific data segment containing the addresses of those who are engaged readers on Facebook. And greater synergy will likely be achieved between Facebook, email, and the publication's site, as publishers will be able to build a more complete profile of users' interests and behaviour patterns based on their read articles.
It was around the same time last year that Facebook started testing this feature, initially launching it in beta to a select number of publishers. The likes of The New York Times and The Washington Post started housing the button in their articles, with marked success noticed. According to TechCrunch, The Huffington Post for instance, reported that the CTA unit alone accounted for 29% of its Morning Email sign-ups over a three month period, while subscribers were just as likely to remain on-site as those visitors heading to the site via the web. It will now be interesting to see how the new "Like" CTA button now fares as well, and whether publishers can use the two to complement each other.
Do you regularly consume news and other article pieces through Facebook? Do you think these updates will greatly benefit publishers when it comes to connecting with readers and growing their audience? We'd love to hear your thoughts, so please tweet to us @PracticeDigital and share your comments on our Facebook page.