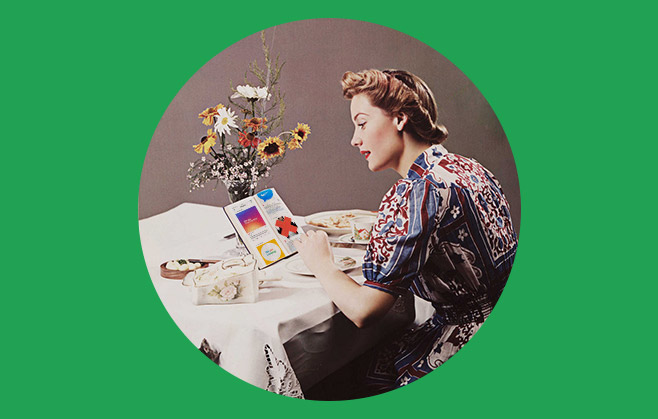 How can brands use Instagram Stories creatively?
With the Stories format on social media quickly eclipsing the traditional News feed, brands now have the chance to engage their audiences on an interactive level like never before.
Nowhere is this more paramount than on Snapchat and Instagram Stories, and today, we're looking at how the latter can be harnessed for effective brand and product promotion and engagement. With an estimated 150 million video views each day, its share of market is relatively small (considering Snapchat attracts a reported 10 billion per day). However, the feature is rapidly growing, especially as brands recognise the power of Instagram's reach and influence as a whole.
Stories offers an incredible opportunity for businesses to show off their content in a number of creative ways. As a content-focused agency, we at The Practice  particularly like the idea of using Stories to display blog pieces, almost like a mini slide-show story. In each frame, you can share a snippet of your blog piece, such as the opening line, the header image, and perhaps a teaser slide to encourage viewers to read the piece. This can all be created in a simple 2-3 static slides to accompany your main post. If you wish to promote your company blog, or even an online publication, this method can be effective for generating engagement and driving traffic. One such publication who demonstrates this well is E News, who regularly share the latest headlines and accompanying images in multiple frames.
Brands who focus on providing tutorials, "How-to", and DIY guides can also approach the feature in a similar way. A simple three to four frames can convey a step-by-step process such as a recipe, with a final slide containing the link to the full article on the company's site. Or, brands can take the opportunity to partner with creative guest figures in order to provide an expert demonstration on creating a recipe or at-home task. For instance, online lifestyle publication, Bustle, hosts a regular Story, "DIY with Sierra", featuring one of its editors, Sierra Horton, who provides the company's viewers with step-by-step video guides.
Stories is also very effective for B2B companies wishing to share "behind-the-scenes" clips in order to humanise their brand. For instance, We Work, the global office spaces company, uses Stories to promote company life by focusing on key employees, their roles within the organisation, and drawing attention to their working spaces around the world. Another method for B2B brands to explore is the use of Stories to promote other content on the platform. For instance, you might wish to promote an Instagram Live broadcast featuring a webinar or guest speaker- using Stories to draw attention to this can help bring in a greater audience who may not have been aware of the event.
Product promotion can also be effectively presented through Stories, especially if the product works best in motion. For instance, a home tech product or culinary gadget can be shown completing a task or recipe from start to finish, enabling the consumer with a clear idea of how it works. For example, we love the way that commercial blender company, Vitamix, regularly use Stories to demonstrate the various ways in which meals can be prepared and created.
And as of last month, Instagram has fully opened up its Stories platform to advertisers, enabling them to run ads by tapping into its API. The likes of Airbnb, Nike and ASOS were some of the first of thirty brands to test the product, demonstrating success in terms of audience ad recall. And with Facebook's range of ad management tools available for Instagram, campaigns are easy to track in the same way as other social campaigns. With more than 500,000 active monthly advertisers using the platform, Instagram Stories will certainly be next on their list of marketing outlets, if it isn't already.
Do you regularly use Instagram for your business? And which brands do you think make best use of the platform? We'd love to hear your thoughts, so please tweet to us @PracticeDigital and share your comments on our Facebook page.