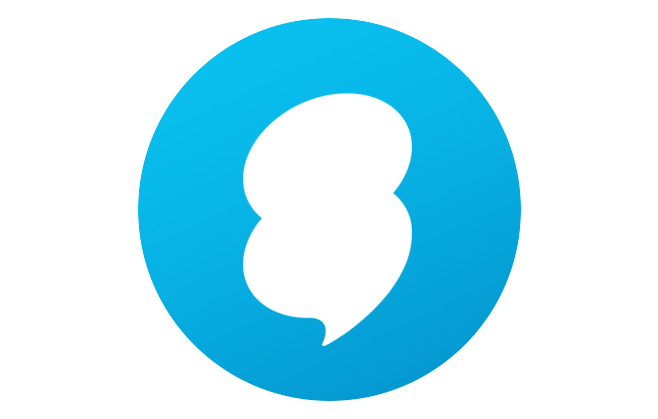 April app roundup: What's made our list this month?
It's been a while since we've reviewed the latest apps on the market. So which have attracted our attention of late?
1.     Clips
Released at the beginning of the month, Clips is a new app that simply lets users create videos. While it sounds straightforward, creation is a little slicker, with the app allowing users to include animated textual overlay, graphics, emoji and music in addition to their video footage, which can all be combined into one piece of content. Created by Apple, the app is now available to iOS users.
2.     Follow
We don't know about you, but whenever we're out with a group of friends, it's quite easy for us to lose track of one another! But with Follow, a new app for iOS, it's easy for groups to stay together or find each other if separated. If all users in a particular group have the app, each person is trackable by GPS, so all members can see their exact location via a map. The app works in real time, showing location throughout the duration of an outing- perfect for groups of hikers for instance, tour groups, or in any situation where it's imperative for people to remain together.
3.     Runtasty
New from popular exercise app Runtastic, Runtasty is the latest health and fitness product to help users prepare and learn a range of meal ideas for all situations. Focusing on simple and healthy recipes and kitchen hacks, it enables health and fitness fans to discover the perfect dish post-run for instance, or find a healthy treat that won't ruin their diet, by way of videos and images.  It also informs users of useful points such as macro and micronutrient content, helping them stick to their lifestyle goals.
4.     Encode
We've long been fans of Encode, the popular app that teaches users how to code. And as of this month, new learning features have been added- these include the topics of how to create HTML tables and how to use CSS Flexbox for instance, amongst other updates. Covering everything from the basics of coding, to more advanced topics, Encode provides users with interactive code challenges and lessons, injecting a little fun into the practice.
5.     Snow
Despite launching back in September 2015, Snow is a relatively unknown app in the West. In Japan and Korea however, it is the most popular photo and video app, and among the top in China, boasting 40-50 million monthly active users. In a similar way to Snapchat, Snow enables video messaging, allowing users to send their snaps and selfies to each other. It has gained substantial popularity in Asian markets thanks to its cute filters and geographical customisation features- stickers and lenses are available that celebrate key local events such as Chinese New Year, as well as popular games. With over 1500 stickers and lenses, as well as 50 filters which are updated daily, the app allows much more visual fun than some of its rivals. And it also supports further social sharing- users are able to upload their images directly to other platforms including Facebook, Instagram, Twitter, and other popular regional messaging apps such as WeChat.
Recently, Snow has made headlines due to the fact that it's potentially one of Snapchat's fastest growing competitors. Even though its audience size is just a fraction of its larger rival, Snow has quickly been gaining popularity, attracting an average monthly new download rate of 10 million. Such is its potential that it came to the interest of Facebook, who unsuccessfully tried to acquire it late last year. Currently, the app is valued at around $25 billion, according to reports from TechCrunch.
What do you think about our app picks for this month? Do you frequently use any of the above? We'd love to hear your thoughts, so please tweet to us @PracticeDigital and share your comments on our Facebook page.