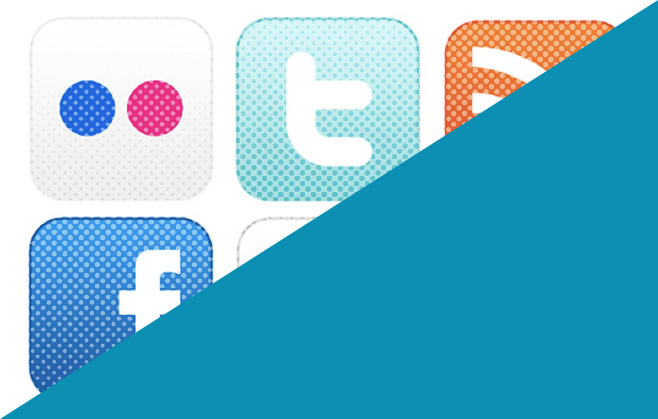 When Past and Present Collide: Advertising and Social Media
At The Practice, we love seeing companies embrace modernity through innovation. Recently, brands have upped the ante by giving their traditional advertising methods the 21st Century treatment. Now, YouTube is home to the on-screen advert, and once dull billboards and shop fronts have had a technological makeover, thanks to social media. 
These days, it's not enough just to produce an advertising campaign, even if it hits the mark in terms of message, design and scale. Brands understand that theirs must contain an interactive slant. This means encouraging fans to connect with them via social media. Today, we share a few of our favourite examples where companies successfully incorporate social media in their campaigns.
The Practice currently love Swarovski's latest window display at their Regent Street Flagship store. The campaign is entitled, 'Iconic London', and part of the UK retail preview of Swarovski's A/W 2012 collection, 'Kingdom of Jewels'. Apart from promoting its upcoming line, the chosen title is in place to encourage customers to share their thoughts on how London inspires them. They have the option to connect both on Facebook, and tweet with the hashtag #IconicLondon. It's a great example of a company using their consistent brand imagery to engage fans by tapping in to the current spirit of 'Britishness'.
Of course, social media provides the perfect backdrop for provocative campaigns. Most recently, one vlogger took to Youtube to turn her regular make-up tutorial into a powerful domestic violence campaign for Refuge.org. UK-based Lauren Luke, who's attracted almost 125 million views with her online channel, created a special video entitled, 'How to look your best the morning after', in which she appears with bruises, before showing viewers how to cover them up. Refuge's campaign tag line, 'Don't Cover It Up', aimed towards the 65% of women who hide visible evidence of domestic abuse, features at the end. The video has only been on YouTube for four days, yet it's already gained the attention of around 100,000 people.
Literal interaction has proved just as popular with some brands choosing to use bizarrely inventive guerilla marketing tactics. Take Pet food brand, GranataPet. Their 2011 billboard in Agenta, Germany was rigged so that it would dispense a little of their dog food for every consumer who checked in on Foursquare. The action was filmed and posted on YouTube, attracting over 50,000 views. What does this illustrate? Creative thinking in itself is powerful, but attaching it to social media gives brands an instant online presence.
What's next? With technological innovation at the forefront of every advertiser's mind, it makes sense to add a further mobile dimension into the mix. Window displays in particular are prime targets for tapping into the mobile and virtual experience. Indeed, Jason Goldberg of CrossView, states: 'Window displays are far more useful for driving incremental purchases, influencing future store visits and influencing overall brand perception.' Clearly, brands would do well to use these over a range of digital platforms.
Ultimately, social media acts as a huge catalyst; adverts are everywhere, but more often than not, they're ignored or 'skipped over' due to disruptive factors such as YouTube's 'ad-skipping' feature. If companies can integrate social media effectively into their already established campaigns, they're bound to see greater success. Furthermore, whilst billboards, window displays and digital adverts are costly in themselves, by including a social media angle, brands get consumers talking in person and online for free. Spend the same, yet gain more? Sounds good to us!
What do you think of social media's presence within today's advertising sphere? And have any recent campaigns caught your eye? We'd love to hear your views as always. Please follow us @PracticeDigital, and connect via Facebook.