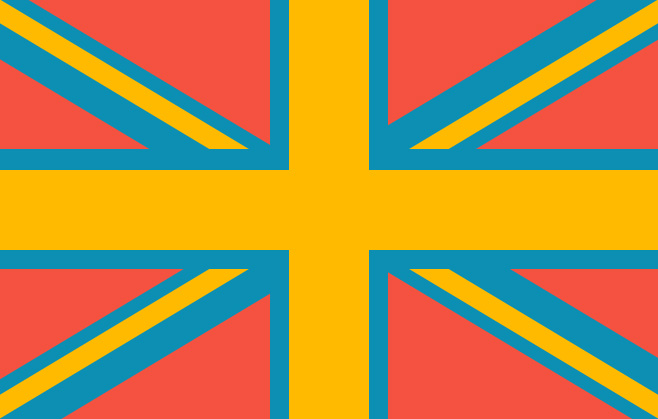 The Jubilee: What this means for brands and marketing
Companies are well aware that branding is their most lucrative asset. In the run up to the Jubilee festivities, we at The Practice are interested in how companies exploit 'Britishness' for revenue growth.
British companies are undoubtedly eager to trade on their heritage by incorporating the appropriate strategy. The companies with some of the largest annual value increases are Virgin Media, Burberry and Next by 64%, 41% and 32% respectively. This year, Virgin integrated the Union Jack into its logo, Burberry expanded its family of British models, and Next gave its summer collection a quintessentially English theme. It's no coincidence that all three are synonymously British, and by using their heritage in conjunction with the patriotic zeitgeist, they've fuelled their desirability. Steve Sharp, Executive director of marketing for Marks & Spencer corroborates, stating; 'Britishness is a card in the marketing armoury that we will play when we need to and in an appropriate way.' For the UK market, when is clearly now, and British brands are reaping the rewards.
We've seen a fervent increase in companies putting a humorous spin on Jubilee branding as the day approaches. We particularly love some of their approaches. For example, we're sure you've seen that bread brand Kingsmill has become 'Queensmill' and Marmite is currently 'Ma'amite'!
Largely, brands are targeting the UK audience. So how does 'Britishness' in general play a role in international marketing? Arguably, Burberry's increasingly Brit-centric campaigns are culpable for the brand's overwhelming popularity with foreign consumers. Marks & Spencer's Sharp however, argues that developing overseas countries such as India and China are more interested in a quality product than the 'Brit-factor.' Perhaps he's accurate in his identification; wealthy foreign buyers will always invest in well-crafted luxury goods regardless of their heritage. But that doesn't explain away Bentley's latest move; the car manufacturer has launched 60 limited edition Jubilee-inspired Mulsanne Sedans- (to be made and sold in China only, might we add!)
So how are other brands cashing in? In a bold PR stint, Suffolk-based Stokes Sauces has organized a giveaway of its 'Real Coronation Sauce' to those holding Jubilee street parties. At The Practice, the idea we like the most is from London bakery Konditor & Cook. The company are baking 3120 cakes- one for each week of the Queen's reign, and assembling them into a portrait of Her Majesty to go on display at Battersea Park. Best of all, the proceeds from every piece sold will go to charity.
What this shows is that companies are using the Jubilee brand to mobilize communities and create interaction. But most importantly, it's a way to promote their own products by altering their identities in line with the consumer's expectation of what the Jubilee represents.
We'd love to hear your views on the use of 'Britishness' to facilitate brand growth. Have your say by tweeting to us @PracticeDigital, and join in the conversation on Facebook.