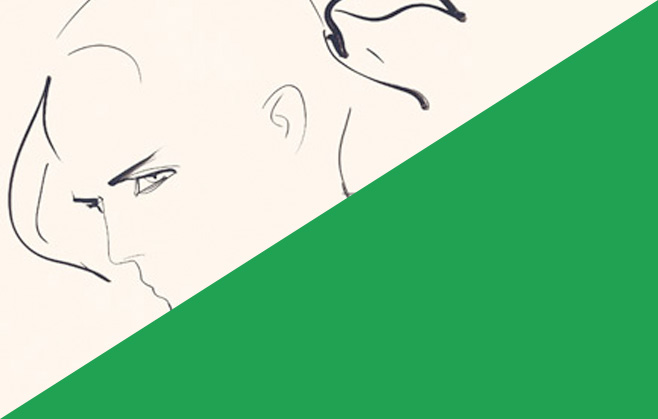 In Fashion: How we consume media today
This week at The Practice, our thoughts turn to the fashion industry and how the runway experience in particular has transformed. There's now the added dimension of interactivity between fashion show attendees, fans and consumers due to the presence of social media platforms. Images are tweeted and videos are uploaded, all in real time.
Prior to this, the front row was purely the site of hoards of photographers and journalists scribbling away on notebooks; shows were documented, written up, and then read in printed form. Now, show-goers are equipped with the obligatory iPhone, ready to engage with fans and consumers via Twitter using their yfrog and Instagram accounts. For non-attendees, this immediacy thrills; there's an excitement in feeling engaged regardless of location. There's also a certain power attributed to those in attendance, as fashion insiders are able to impart information to the masses from a mere handheld device, offering the recipient a relatively acute sensory experience.
With the transformation in how we consume the catwalk experience, there's a simultaneous change in who supplies it. Bloggers now occupy a dominant position in the front-row, forcing journalists to compete by navigating their territory: the online digital space. At the A/W 2012 New York Fashion Week for example, The Wall Street Journal sent nine reporters, entrusted with a new Instagram account, to provide inside coverage for fans.
So why does fashion in particular, benefit from online media? My view is that fashion is a fully ocular industry, making it perfect for the digital space, and subsequent technological innovations. Apart from social media, fashion shows are already streamed live on sites such as Style.com.
There's also been the recent approval of digital fashion shows, launched by KCD, the fashion PR production agency. The first digital fashion shows were launched at the A/W 2012 New York Fashion Week, kicking off with a show from designer Prabal Gurung. KCD's concept is to feature password-protected online shows in between real shows at Fashion Week events, aimed at journalists and buyers, who can use these to provide accurate reviews. Ed Filipowski, KCD's co-president, claims it will provide 'all the information and materials needed to review, cover and potentially buy the collection, just like a physical show.' It's projected that designers will pay approximately $150,000 to $300,000- (the cost of a small-to-medium-size show), to present their collection in this manner. The shows can then be viewed through any personal device.
If fashion moves in this way towards a viral medium, the amount of time and money saved will be astronomical. A combination of online shows or presentations, lookbooks and advertising campaigns might be enough to still maintain and nurture a designer's customer base. Furthermore, with constant overlap in fashion show schedules and collections being presented out of kilter with their attributed season, it makes sense that digital shows will helpfully facilitate the growing consumer need for 'fast fashion.'
The future of how we consume fashion has limitless possibilities for expansion. Advertisements in shops and at bus stops, for example, might one day feature digital displays for fans to touch and interact with. What are your thoughts on fashion and the technological age? Please tweet to @PracticeDigital and get in touch on Facebook to share your opinions!